[Photo shows Carrie Howell, West Sussex Mind's community fundraising lead, who is organising Mental Elf]
We are hosting our first ever community 5k running/walking event on Worthing Seafront on Sunday 27 November 2022. The event will be opened by Worthing Mayor Councillor Henna Chowdhury.
The festive-themed Mental Elf event is open to people of all ages and abilities - runners, walkers, families, teams of colleagues and friends, as well as wheelchair and pushchair users. Dogs are also welcome.
People are encouraged to dress up as elves, although dressing up isn't compulsory! There are medals for every participant, free goody bags for the first 100 people who sign up - and there will be elf characters along the Worthing Promenade route for children to spot to win prizes.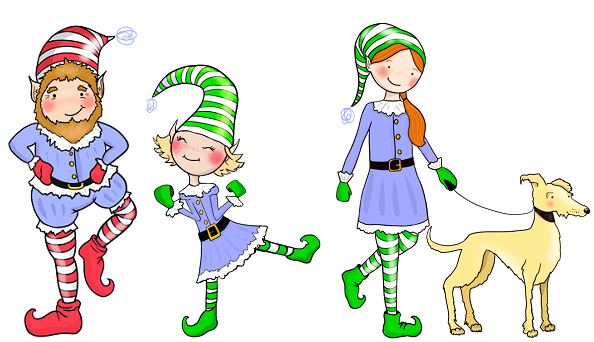 This is our flagship fundraising event for the year and it's really important to us, because we rely on fundraising and donations for so much of our work.
Our CEO Katie said: "We are extremely excited to be hosting our first Mental Elf event in the run-up to Christmas and we really hope that local people will get behind our charity in what promises to be a really fun event. It's been a really challenging time for people's mental health and Mental Elf is a great opportunity for us to raise awareness about our support and come together with the communities we serve."
Mike Jones, managing director of Aspire Residential, which is the main sponsor for the event, said: "We are delighted to sponsor West Sussex Mind's first ever Mental Elf fun run. Prior to becoming an estate agent, I used to work in mental health, so I have witnessed first-hand how challenging it can be for people. Mental health issues are something we will all suffer with at some point in our lives, so it's important that support is available when it's required."
Sian Chapman of Will Power Worthing, our finish line sponsor for Mental Elf, said: "The team at Will Power are proud to sponsor West Sussex Mind's festive fun run. It's a great opportunity to get family and friends together for a very worthy cause - with all monies raised going back into community to help someone that potentially any of us could know."
Mental Elf takes place on Sunday 27 November on Worthing Seafront and follows the Worthing parkrun route, starting from the Splashpoint area on Worthing Promenade as far as Marine Gardens and back to Splashpoint, where the event will finish.
The event opens at 9am for registration at Beach House Gardens (if it's raining, registration will take place at Coast Café) and there is a free warm-up session with a personal trainer at 9.30am. The first wave of runners sets off at 10am with a second wave of walkers starting at 10.10am.
Sign up to our fun run here
You can also use the Enthuse platform to get family and friends to sponsor you in the event and there is a sponsorship form for offline donations. Every ticket sale and donation will generate vital funds to enable West Sussex Mind to support local adults and young people with their mental health.